Please allow up to 2 to 3 days for processing.

We ship Monday through Thursday for next-day delivery if you are inside our UPS Ground Network.

Orders outside our Ground Network that require Express Shipping will ship on Monday or Tuesday.

Orders placed after 10 am CST on Wednesdays may not be shipped until the following week.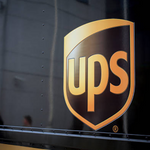 Shipping Explained
We ship via UPS for the most favorable pricing for our customers.
We aim to only allow a shipment to be in transit for up to 3 consecutive business days. We want to ensure that your order arrives frozen and dairy products arrive cold.
Orders are shipped from Newark, TX.
Depending on your location, orders are shipped via UPS Ground 1 to 3 day or 3 Day Express.
We will ship orders within 3 to 4 days of when an order is placed. Due to the perishable nature of our products … depending on your location … some orders placed on Wednesday or Thursday may not be fulfilled until the following Monday.
Our Ground Network  
Alabama, Arkansas, Georgia, Illinois, Kansas, Louisiana, Mississippi, Missouri, New Mexico, Oklahoma, South Carolina,Tennessee, and Texas
$0 to $193.99 - Flat Rate $35.00
Orders over 194.00 - Free Ground Shipping.
Due to the perishable nature of our products, all orders shipped outside our Ground Network must be upgraded to 3 Day Express Shipping
Express Shipping Required
Arizona, Florida, Indiana, Iowa, Kentucky, Michigan, Minnesota,
Nebraska, North Carolina, Ohio, Pennsylvania, Utah, Virginia, West Virginia,
Wisconsin, Wyoming.
Orders over $194.00 must upgrade to Express Shipping for a Flat Rate of $17.
California, Colorado, Connecticut, Delaware, Idaho, Maine, Maryland, Massachusetts's, Montana, Nevada, New Hampshire, New Jersey, New York, North Dakota, Oregon, Rhode Island, South Dakota, Vermont, Washington D.C., and Washington State.
$0 to $193.99 - Flat Rate $35.00 plus $25.00 upgrade to Express Shipping
Orders over $194.00 must upgrade to Express Shipping for a Flat Rate
of $25.00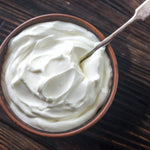 Shipping Information
Dairy Products
To provide the freshest dairy, we follow a pre-order model.
Dairy products are delivered once every other Thursday due to their fresh
nature. If your order includes dairy products from Full Quivers Family Farm,
the entire order will be shipped to coincide with the dairy delivery schedule.
This could result in a delay of up to 10 days for your order to be
shipped, depending on when you place the order in relation to the bi-weekly
delivery schedule.
See Schedule for Dairy Delivery Dates
Frequently asked questions
What states do you ship to?

We ship all across the lower 48 states, with the exceptions of Hawaii and Alaska.
What if I am not home when my shipment arrives?

Not a problem.

We use UPS as our preferred carrier.

We pack your order with an recyclable insulation liner and dry ice to insure safe delivery.

A UPS driver will typically leave your package by your front door.

Once you arrive home, we do ask that you would unpack your items as soon as you are able to.


How are orders shipped and products kept frozen?

We pack each order with a recyclable insulation liner and dry ice.

During the summer months, when experiencing 100 degree weather, we use
extra dry ice.

The order is packed assuming any possible delays / unforeseen circumstances and
should be safe for up to 4 days.

Our goal is to get every order to arrive frozen, though unforeseen circumstances can occur.

If a situation occurs where you don't receive you order cold, reach out to us at admin@rockfarmhouse.com

Most orders arrive in 1 to 3 days once shipped.